Bamboo, as the green flooring alternative, is gaining popularity because of its sustainability factor. Is it really a good alternative, though?
Bamboo flooring is the best sustainable alternative. Bamboo grows remarkably fast. It reaches maturity in about five years, compared to other hardwood trees.
More and more builders and designers are inquiring about alternative supplies for their eco-savvy clients. That is why most manufacturers have stepped up and gave more options to choose from.
Most people concentrate on elegance, performance, and strength when looking for flooring. Modern consumers are now thinking about their responsibility for environmental sustainability. This makes bamboo the perfect candidate.
Do you want to jump ahead?
What makes bamboo sustainable?
Sustainable flooring means that it does not waste natural resources when harvested. The self-regenerating feature of bamboo is what makes it the best choice for flooring. There is no need to replant more bamboos after harvesting like you would with trees. The root system works in a way that it will continuously grow and spread.
The best bamboo flooring is made from Moso. They are harvested manually. This is to make sure that the root system will not be damaged. It means that it can be harvested regularly without killing the plant. They are only cut when they reach full maturity.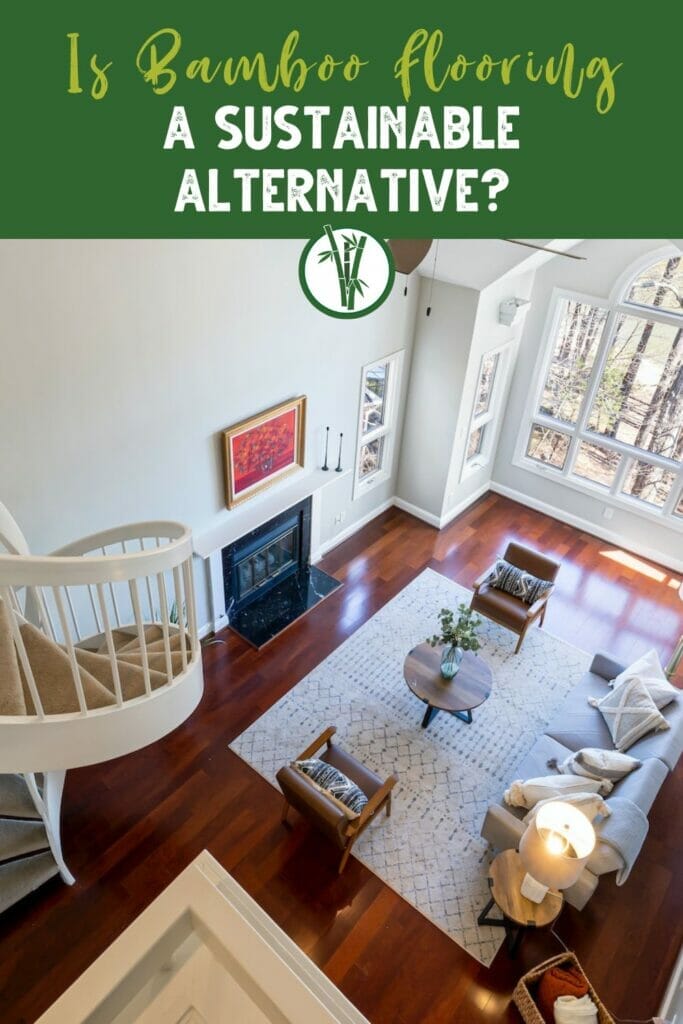 Horticulturists are convinced that harvesting bamboo can really help enhance their growing conditions. More daylight will reach the younger shoots. It helps to stimulate and nourish the shoots.
How fast does bamboo grow?
Did you know that the world record for the fastest growing plant belongs to the 45 species of bamboo? They grow up to 35 inches (88.9 cm) a day. Moso bamboo can grow at a speed of up to 3 ft (1 m) each day. It can reach more than 90 feet (27 ft) in height. Therefore, you can harvest a huge amount of bamboo wood without contributing to massive deforestation.
Should we worry about the carbon footprint?
Most bamboos are native to China or other Asian countries. The flooring is also manufactured there. So that means it only travels once from China to other countries. That means carbon footprint may not be the primary concern. There are products out there that leave a bigger footprint than bamboo flooring.
Some hardwood trees are grown, for example, in Europe. It will be shipped to China for manufacturing. Then it will be sent back to Europe to be sold. This time we should worry about the carbon footprint because it goes back and forth.
Some trees are also harvested from the United States, Brazil, Canada, and Russia. A big part of these woods is shipped to China for manufacturing. Then they are shipped back to the United States to be marketed.
What are the characteristics of bamboo flooring?
Bamboo flooring is prepared in both vertical or flat grain. In vertical grain, the layers are turned with the narrow wall width facing up. This results in a more uniform grain. Flat grains have the layers fixed together horizontally giving it a broader more noticeable pattern.
The color range from natural tones to darker carbonized shades of brown. Carbonizing is the way of boiling which makes the natural sugars in the bamboo to blacken or become brown. This method can also make the fibers bend. It makes the flooring not as hard as natural or stained bamboo.
Is bamboo flooring chemical-free?
It is necessary to examine the quality of the finished product. Check the formaldehyde content of the glue. The out-gassing of substances from formaldehyde glue has been associated with respiratory difficulties. Manufacturing bamboo flooring is a complicated process. Please buy only from a legitimate seller that extends a long-term warranty.
Formaldehyde is officially classified as a Volatile Organic Compound (VOC). It is only serious when detected in high levels. Remember that high-quality bamboo flooring bears little or no formaldehyde at all.
The CARB Phase II rule demands under 0.05 ppm of formaldehyde. This is the perfect indoor air measure worldwide. Make sure the flooring that you are planning to buy are safe when it comes to off-gassing and chemicals.
Bamboo is usually produced using glue that can release VOCs. For example, most floorings available in Australia use low-emission glues. They are graded E0 or E1 under the Australian standard for formaldehyde discharges.
VOCs are associated with several health issues including nervous system illness, allergic responses, and even cancer. Adequate ventilation can help. However, it is not sufficient to guarantee fresh air quality.
What makes bamboo standout from other floorings?
Bamboo is difficult to break because it is harder. It is moisture resistant and extra durable compared to other oak hardwoods. The flooring is prepared in a mixture of textures, designs, and ends at a very reasonable cost than hardwood flooring.
Bamboo can be made in various hues. It will achieve a timeless look in any setting. Its various grains and a wide collection of colors give it an advantage over conventional flooring.
The production process of bamboo adds to its durability. It involves pulling the fibers apart and weaving them under extreme pressure. The firm weave adds to the durability of the floor. This makes the flooring protected to moisture damage. It is also more resistant to water damage, discoloration, and warping compared to other hardwood.
Bamboo is now available everywhere. You can purchase this eco-friendly flooring in most physical and online stores, thanks to its increasing popularity.
Bamboo floors add a sense of elegance and sophistication to any room. It has this timeless effect. You can install them everywhere without that boring look.
Bamboo flooring is amazingly long-lasting. Foot traffic or spilled drinks are not a worry anymore. It even resists cuts and scratches. It is so durable that it usually comes with a twenty-five-year warranty.
These floors are far less susceptible to temperature variations than stone or tile. Bamboo flooring can be set over plywood which is more economical.
The solid fibers in bamboo make it very flexible. It can bend without breaking. It has silica content that makes it hard for pests to digest.
What are the benefits of eco-friendly and sustainable bamboo flooring?
Bamboo trees can be harvested every five years. Other hardwood trees can take over two decades before they can be harvested. The root system of bamboo has regenerating properties. It doesn't need to be replanted manually after each cut. The trees are manually harvested to prevent these roots from being damaged.
Bamboos grow quickly in the forest. There is no need for fertilizers, pesticides, and irrigation. It can even produce 20x more wood than other trees in the same field. These forests are grown and manufactured in China and other neighboring Asian countries. It reduces the carbon footprint from shipping back and forth.
Bamboo is amazingly strong. It scores between 3,000 to 5,000 on the Janka Hardness Test. This is similar to the toughest kinds of woods.
You don't need to scrub your floors regularly and as vigorously compared to carpets. Simply clean it with a dry mop. There is a tendency to purchase expensive cleaning materials for your carpet or hardwood floors. Think about it. You wouldn't need it with bamboo flooring.
Bamboo defeats most trees when we talk about carbon sequestration or how it can quickly absorb carbon. Slow consumption of carbon has been associated with the greenhouse effect and the depletion of our ozone layer. Bamboo absorbs more carbon and generates more oxygen.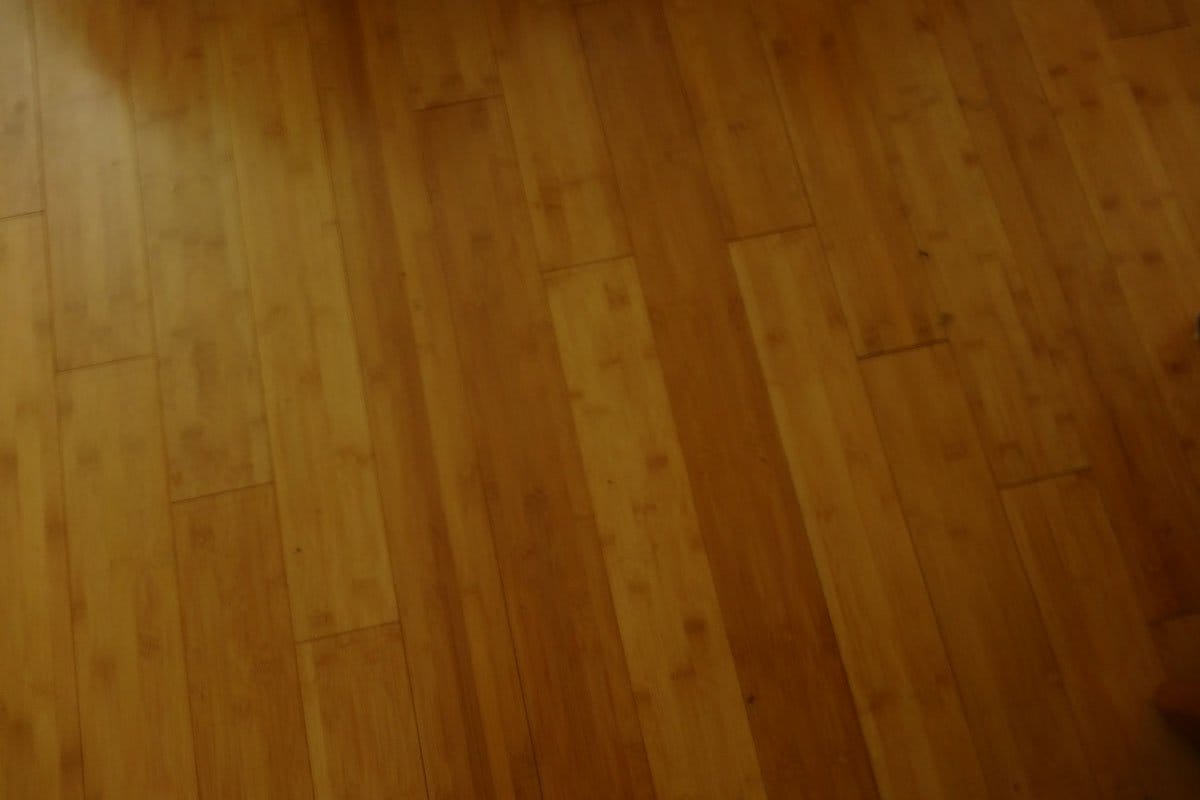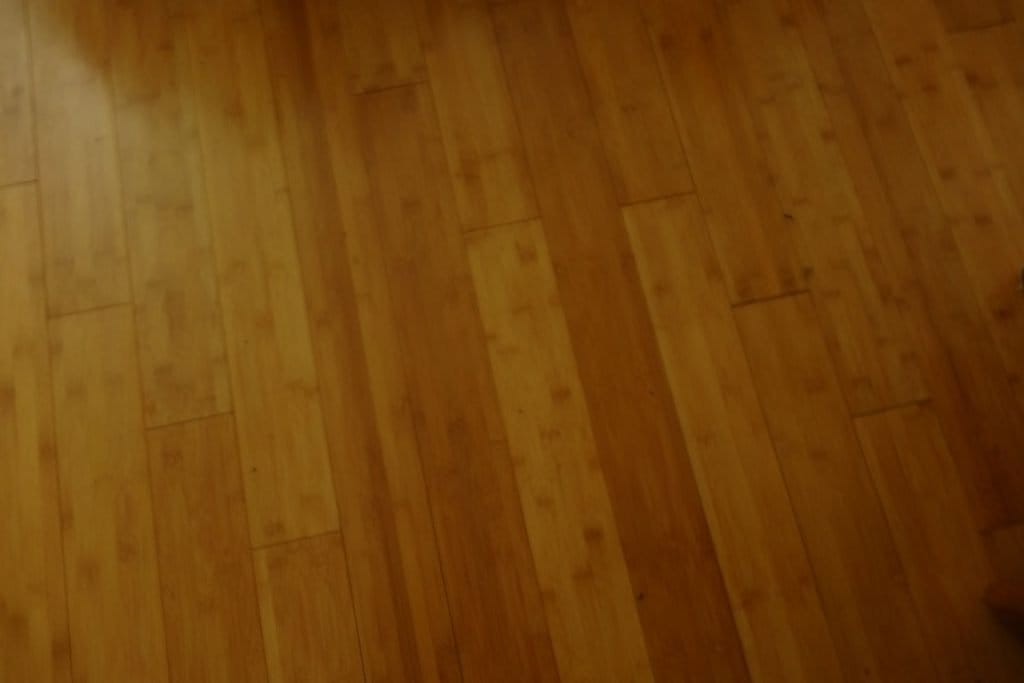 Are there any disadvantages of using bamboo flooring?
It is true that bamboo is scratch resistant. But it is still not a perfect flooring especially when it is used regularly. Pet claws, pointed furniture legs and even your high heels can cause some scratches over time. However, these are concerns for laminate or hardwood floors as well.
There is no independent system or organization that can assess the state of bamboo. Retailers will usually classify groups into grade A and grade B materials. It is an uncertain policy. It does not indicate any fair standard.
Un-carbonized and strand woven flooring are strong and durable. Bamboo flooring with darker color is usually softer. It is due to the carbonization process that is used to color the wood.
The process of manufacturing bamboo flooring requires kiln drying, boiling, and steaming. These methods are all energy-intensive. It uses more energy compared to other wooden floorings.
The increased demands for bamboo have resulted in monoculture plantations. This results in environmental damage and damage to biodiversity. Find out whether the bamboo you are buying came from a monoculture operation or a sustainable forest.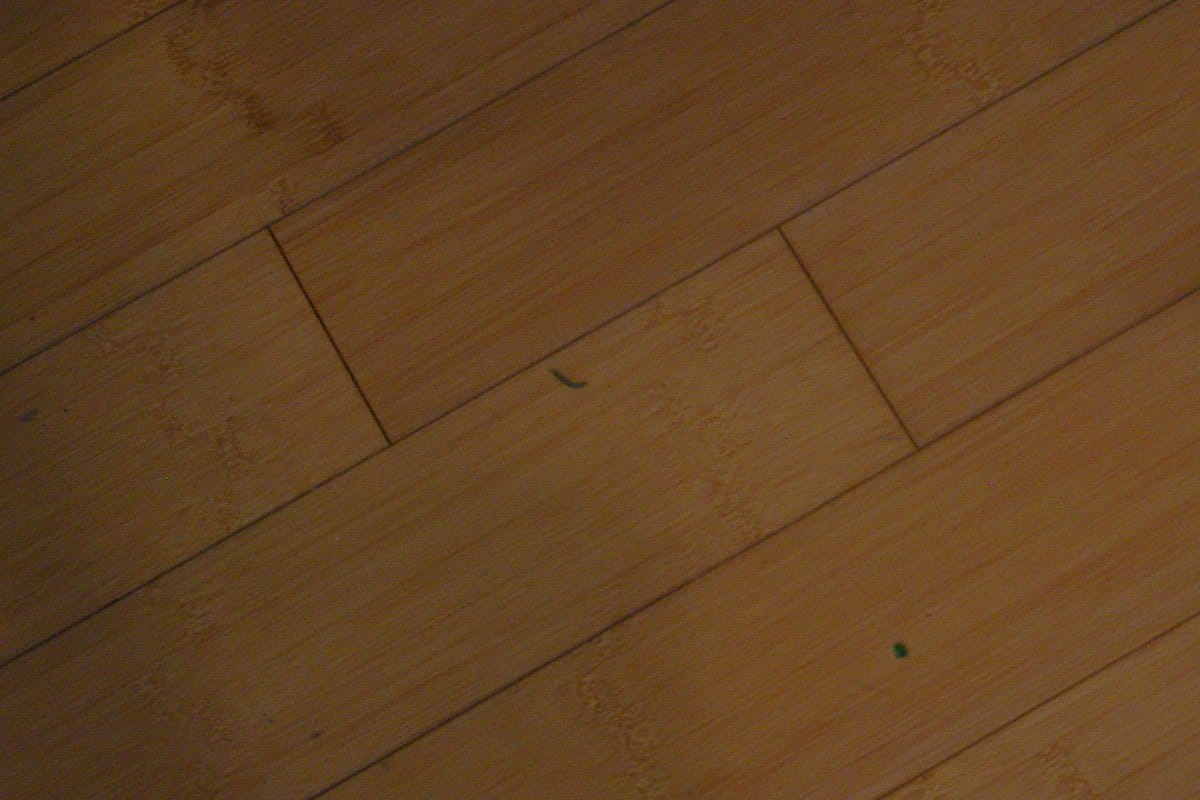 How to check for sustainable bamboo?
Check for an FSC or Forest Stewardship Council certificate. This organization guarantees that the original biodiversity and environmental processes of our forests are protected throughout the harvesting and production of bamboo. If the company has an FSC seal, it indicates that all transactions associated in the series of production share the same values and beliefs.
FSC or Forest Stewardship Council is an independent and non-profit organization. They are committed to advocating responsible control of the world's forests.
Don't forget the packaging! Make sure to check for biodegradable or recyclable shipping cartons. Some are made from natural cornstarch and not those plastic-based substances.
Beware of misleading claims. You may ask the supplier to present a proof of certification. Make sure to buy products that are unquestionably marked with the relevant eco-label logos. Understand the certification details carefully.
When we talk about sustainability, we should also consider the environmental impact of bamboo. We have to make sure that it is certified properly.
Did we leave questions unanswered? Let us know in the comments!