So, you have used cotton socks all your life and you just heard about the bamboo fiber socks. Now you should be wondering what they could do for you or how they are different from cotton socks!
Well, unlike any other type of socks, bamboo socks have beneficial properties. They prevent any damage to the skin and at the same time, they offer antiallergic and antibacterial properties. Keep reading to find out more reasons why bamboo socks are good for you.
This is not all, there are many other benefits that the bamboo socks provide to those who use them. Below, I'll be going into details to let you know why you should switch to bamboo socks.
What are bamboo socks?
Bamboo socks are strands of bamboo fiber tightly woven together. Actually, bamboo fabric is a great option for those who are looking for an eco-friendly alternative to cotton. Bamboo fabric is pleasant and soothing to the skin.
Bamboo fiber socks are made of bamboo fabric that possesses antibacterial properties. Bamboo fiber is also blended with some other fabrics to make clothing. However, you'll need at least 80% bamboo fiber to enjoy these rich benefits.
While you may be aware that these socks are soft and comfortable on the feet, you may not know some other unique benefits of bamboo socks.
Many that get to use the bamboo socks for a period of time find it amazing and refuse to use any other kind of socks. Want to know why? Check out the top 10 benefits of bamboo socks below.
Are bamboo socks good for you? 10 extraordinary benefits of bamboo socks
1. Bamboo socks are eco-friendly
Bamboo socks are made from bamboo fabric which is a fantastic organic material. Bamboo takes in greenhouse gases and produces 35% more oxygen than an equivalent stand of trees. It requires little or no pesticides.
Additionally, bamboo consumes nitrogen and this helps to alleviate both water and soil pollution and reduce erosion. Bamboo grows fast and has a quick cycle of production.
It can replenish within a year after harvest. It is sustainable and 100% biodegradable. Bamboo is known as a renewable natural resource, it's so easy to maintain and it can withstand water shortage, unlike cotton.
So, it's pretty easy to produce high-quality materials from bamboo. Now, you'll agree with me that the bamboo fabric is incredibly resourceful even to our environment.
2. There are no chemicals in bamboo fibers
Bamboo fibers do not contain chemicals. While a chemical process is used to convert bamboo into viscose fibers, the chemicals become inert and there are no harmful residues on the fiber. These materials are non-allergenic and are proven to be completely free from chemicals.
Unlike most modern clothes, the material for these socks is grown naturally and doesn't contain any chemicals. This reduces the ride of fungal infection and skin irritation, making it perfect for diabetic patients.
3. Super soft and comfortable for men, women & children
These socks are the most comfortable and softer socks for both men and women, boys and girls. They have a cushioned sole to help keep your feets super comfortable.
Once you experience the comfort of bamboo socks, you probably won't go back to cotton socks. They're cozy, just the perfect daily treatment for your feet.
Many people find soft socks more appealing. Bamboo socks are silk-like and therefore very soft. Indeed, softer than the cotton products and synthetic materials in the market.
The softness of the bamboo socks reduces friction in your shoes. This means that your feet are not at the risk of blister formation. In addition, soft socks are more convenient and delightful to touch.
4. They're anti-bacterial
Bamboo has antibacterial features due to an antimicrobial bio-agent present in the fiber naturally. It is called "bamboo kun." This agent repels both pests and other irritants. This is why bamboo can be grown naturally, without pesticides.
Bamboo socks also consist of these properties since they are made from bamboo fiber. So they too can fight fungus, germs, and other negative side effects. They also help prevent athlete's foot and other similar conditions.
If you've got lots of bacteria on your feet, you are at the risk of a health issue. These bamboo fibre socks reduce the number of bacteria on your feet and keep them healthy.
Bamboo fabric has more antibacterial properties than cotton fabrics. This would help your feet stay cleaner with fewer fungus.
5. Eliminates moisture and odor
Having moisture around your feet when you are wearing shoes and socks all day can be uncomfortable. Your feet need to stay dry and refreshed. This would help prevent fungal infection.
Bamboo socks are designed to protect your feet against moisture because the fiber is super absorbent. They wick away moisture on the feet and keep them dry and comfortable.
Bamboo socks absorb four times more moisture than cotton socks. The fiber in bamboo socks are hollow, this allows them to take in more moisture.
Actually, bamboo socks also prevent foot odor. Foot odor comes from bacteria, which thrives in damp areas. Because moisture is removed, bacteria cannot thrive there and this reduces foot odor.
Now, your feet would be cleaner and less stinky thanks to bamboo socks. So you won't have to get embarrassed when you take off your shoes in the office. Instead, you'll take them off with confidence once you switch to bamboo socks!
6. They're temperature regulating
Bamboo socks are thermo-regulating. They help to regulate the temperature of your feet.
Just like silk, bamboo would help keep your feet cool in summer and warm in winter. In the summer, the fabric breathes to keep your feet cool and, in the winter, it maintains a certain amount of warmth to keep you warm.
Now, your feet can breathe and stay healthy. Bamboo is definitely an ideal fabric for socks.
7. They are non-allergenic
If you're wearing bamboo socks then you wouldn't have to worry about any sort of skin irritation. People with a skin allergy or sensitive skin use them because of their hypoallergenic properties.
The bamboo fabric is designed to be non-irritable. If you're prone to skin conditions like eczema, bamboo socks are the safest option for you.
In fact, its non-allergenic properties will come as great relief to those who have lived their lives dealing with socks that only serve to irritate them.
If you are a diabetic patient suffering from skin allergies, like dermatitis and other skin irritations, you should not have to experience such problems anymore. Bamboo socks offer great health benefits for you, keep those artificial products away, and give bamboo socks a try!
8. They're good for your skin
Trust me, bamboo socks are great at keeping your skin in good condition. The uncommon combination of the soft fabric and other natural properties would provide the condition that'll keep your feet happy.
The natural bamboo fiber socks are really gentle on the skin, making them ideal for those with allergies to materials such as wool or man-made fibers such as nylon. Plus, bamboo socks provide excellent UV protection which can ward off sunburn, a dangerous condition for diabetic patients.
These impressive properties of bamboo socks make them suitable for sports, travel, work, and in almost every situation. They don't irritate the skin, making them awesome for people with several skin conditions.
9. It's perfect for everyone
Bamboo socks come with variety to spice up your life. They are stylish and fashionable. You'll find bamboo socks of different designs.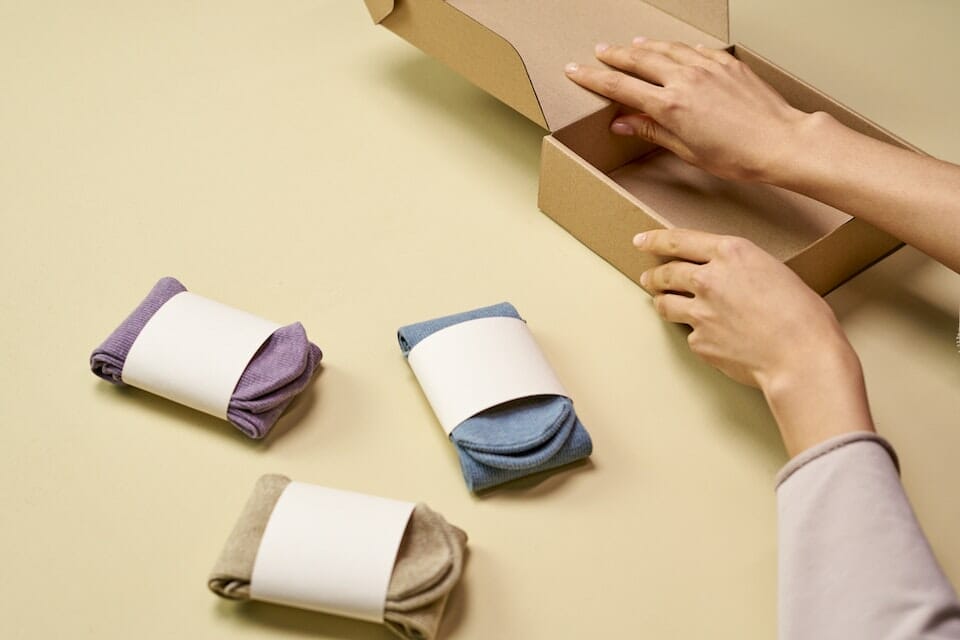 You'll find the over-the-calf socks and ankle socks. Just like your normal socks, some bamboo socks fit tight, while others fit snug without constricting or compressing your feet.
The looser design of the socks is very helpful to people suffering from secondary issues with their feet, like general poor circulation, swollen ankles, or tightness. The texture of the sock enables circulation and cares for sensitive areas of the foot.
There are different sizes and colors available. Bamboo socks are designed to provide comfort and durability, they are about the best option you deserve. They come in various styles and colors, you'll only have to make your choice.
10. It does not require special care
Bamboo socks are much easier to clean and store when compared to wool socks. You can simply hand wash your socks or make use of the washing machine just like you do for your other clothes.
With bamboo socks, you'll enjoy comfort and durability. You won't have to worry that they'll tear after using a couple of times. It'll keep your feet fresh and clean for a long time.
However, you can easily use baking soda to brighten up the color of your bamboo socks and avoid discoloration. You can go the extra mile to check the labels of your socks for the proper care instructions.
For the most part, it'll be awesome to wash your socks with warm water to maximize the lifespan of your natural fiber clothing.
Why do bamboo socks take long to dry?
No doubt, these socks have extraordinary moisture-wicking properties, they help to keep your feet dry. While a few bamboo socks do not take so long to dry, some others especially the extra thick bamboo fiber do take longer to dry.
Why? As mentioned above, they have moisture-wicking properties, so they absorb more moisture than wool, cotton, and nylon socks.
And due to the hollowness and fineness of the fabric, moisture does not quickly travel to the outside to evaporate.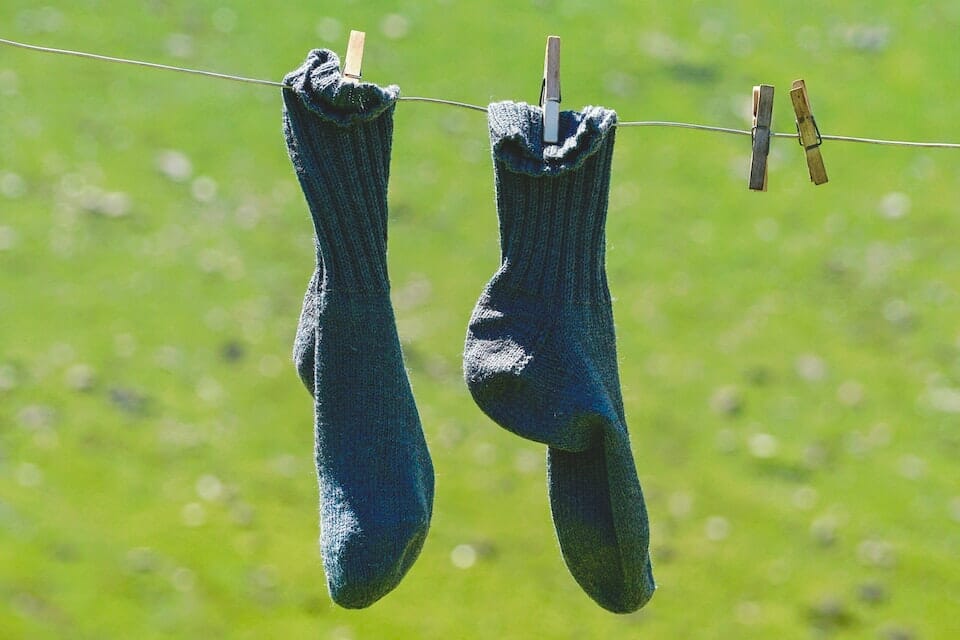 Can you put bamboo socks in a dryer?
Yes, you can use a dryer for your socks. But you shouldn't leave your socks to dry for an extensive period of time.
Overdrying can result in damaged fabric and easily shrink your socks. If you are using a tumble dryer instead, ensure that the setting you use is mild or air tumble.
To maximize the lifespan of your bamboo fiber socks, the best option is a washing line or hanger while the sun is out. Although this may not be the fastest or most fashionable method, it's the best for this particular fabric.
Can you iron your bamboo socks?
No, you really don't have to iron them. But just in case you decide to iron them, make sure you use the lowest heat setting. Use light steam, this would prevent any damage to the bamboo fabric.
Are bamboo socks really good for sports?
Yes, certain high-quality bamboo socks are made especially for sports. In fact, they are the best option for sports. Why?
It prevents the accumulation of moisture and odor on your feet for long hours of practice. The bamboo socks are breathable and lightweight.
So they'll keep your feet ventilated and comfortable throughout the sports activities. You've got to get these socks for your next workout or sports practice. I bet you'll experience the difference!
These socks can help prevent unpleasant smells. Most bamboo socks that are made specifically for sporting events are 80% bamboo and this would keep your feet cool and dry.
These bamboo socks offer the best performance you need for any sports activity whether you are playing basketball, baseball, or football. You need quality bamboo socks that'll prevent moisture and reduce blisters while giving you the cushion you need.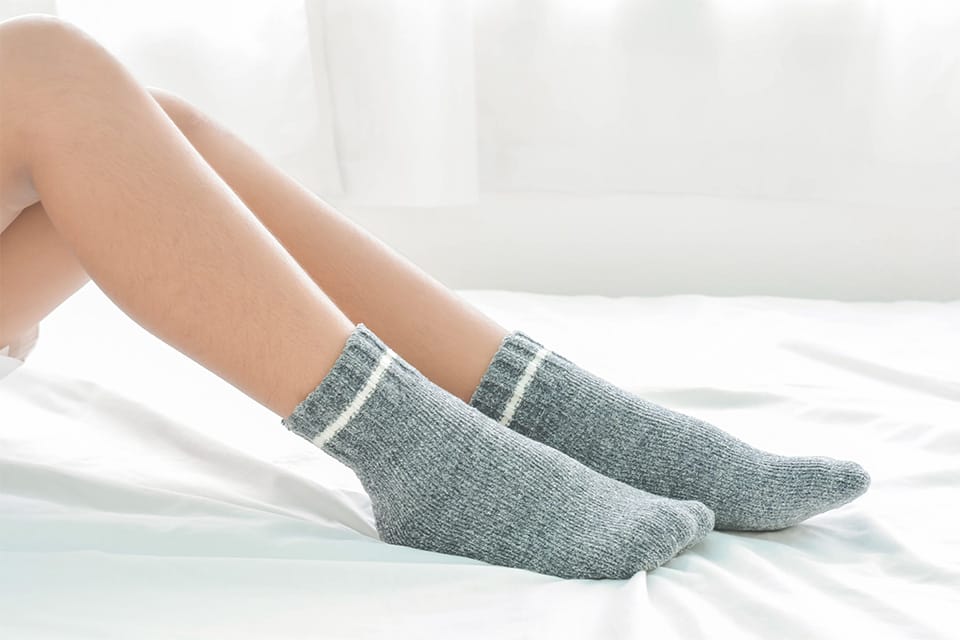 Do bamboo socks hold warm in winter?
Yes, bamboo fibers are beneficial in the winter season to hold warm. They'll keep your feet really warm in the winter season.
Normally, your hands and feet are the worst victims of the freezing cold of winter. They tend to get cold more quickly since they have a higher surface-area-to-volume ratio, and they are more likely to come in contact with cold surfaces.
As winter draws near, you'll not have to put on five pairs of other socks just to keep your feet warm, not anymore! The bamboo fiber socks have come to save you from the freezing cold, you'll only have to protect your feet by using these socks.
For the best result, just one pair of the extra thick bamboo socks is enough. They are thermo-regulating, they will keep your feet warmer in winter.
Are bamboo socks durable?
Bamboo socks are long-lasting. High-abrasion proof tolerance helps these socks avoid wear and tear. You can now enjoy your socks much longer than you have imagined. You see, they are a sort of investment for you since you'll use it for a longer time.
In the long run, you'll enjoy the longevity of bamboo socks. This natural bamboo material tends to perform better under daily stress unlike synthetic, fake materials found in cotton socks.
These bamboo socks are 98% resistant to harmful UV rays that come down from the sun. UV rays can eventually wear down materials over time and fade colors as well.
These socks would keep a good look for a very long time. Also, they boast an impressive amount of elasticity for optimal flexibility.
If you've not tried these socks before, I'm sure you have made up your mind to get a pair of the amazing bamboo socks. You are just a step away from the beautiful experience!
Are you ready to switch to bamboo socks? Let us know in the comments!