Have a taste of beauty with the unique color variations of Koi. This rare collector's bamboo species is perfect for a beautiful screen with a dash of color.
Quick Facts
Common name: Koi
Botanical name: Phyllostachys Aurea Koi
Type: Running
Average height: 20 feet (9m)
Average diameter: 1.25 inches (3 cm)
Hardiness: 0°F (-18 °C)
USDA zones: 7 to 10
UK Hardiness Zones: H6-H2
Light requirements: Full sun to partial shade
Best use: Privacy screen, container, pruned hedge, erosion control, ornamental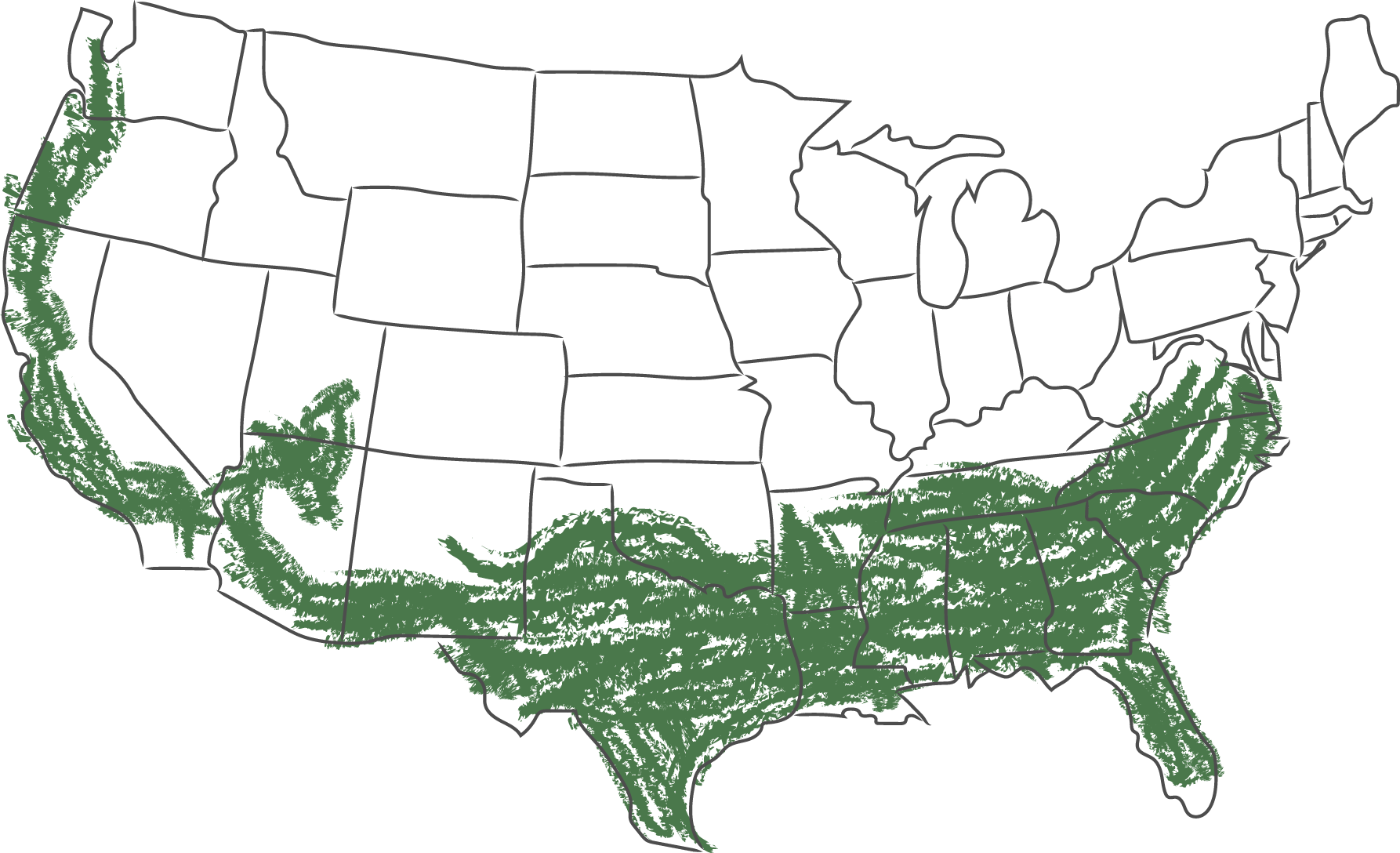 Buy your Phyllostachys Aurea Koi here!
What are the characteristics of Koi?
The canes are typically green at first. Then it will turn yellow with a green sulcus in a few months. Treasure the red tinted highlights while it sways in the bright sun. The obvious short compressed nodes present its exquisite character. The stripe patterns that alternate the sides up and down the cane also have exceptional leaf color variations.
This is one of the most versatile bamboos ever. It can withstand cold, heat, and drought. They are pretty invasive when planted in warmer regions. This can be easily grown in containers.
This bamboo is a moderate to fast grower. It is expected to even reach 15 feet or more in USDA Zone 7a. You can anticipate 25 to 30 feet in southern zones.
Phyllostachys Aurea Koi looks thick and impassable because it's branching low. This makes it perfect for a hedge or privacy screen. It is high enough to block the eyes of passersby or curious neighbors.
The culm nodes are compressed presenting it with great looks on bigger canes. The distinctly changeable internode size and irregular bulging internodes give its canes a bumpy look. Plant it together with Phyllostachys Aurea. Their opposite colors compliment each other.
How to care for Phyllostachys Aurea Koi?
Koi bamboos don't really need too much attention. Simply place under the sun or even in shade. The more it is exposed to sunlight, the more it gets its golden color. Make sure it gets plenty of water but it hates standing water. Always check for good drainage.
The shade may slow down its growth.
You can basically decide how high or dense you want it to be. It can be as low as 3 feet if you want to or very tall but exposed culms at the bottom. Cut the lower branches to show off its unique knobby canes.
Note: This is an invasive type of bamboo so make sure to contain it properly.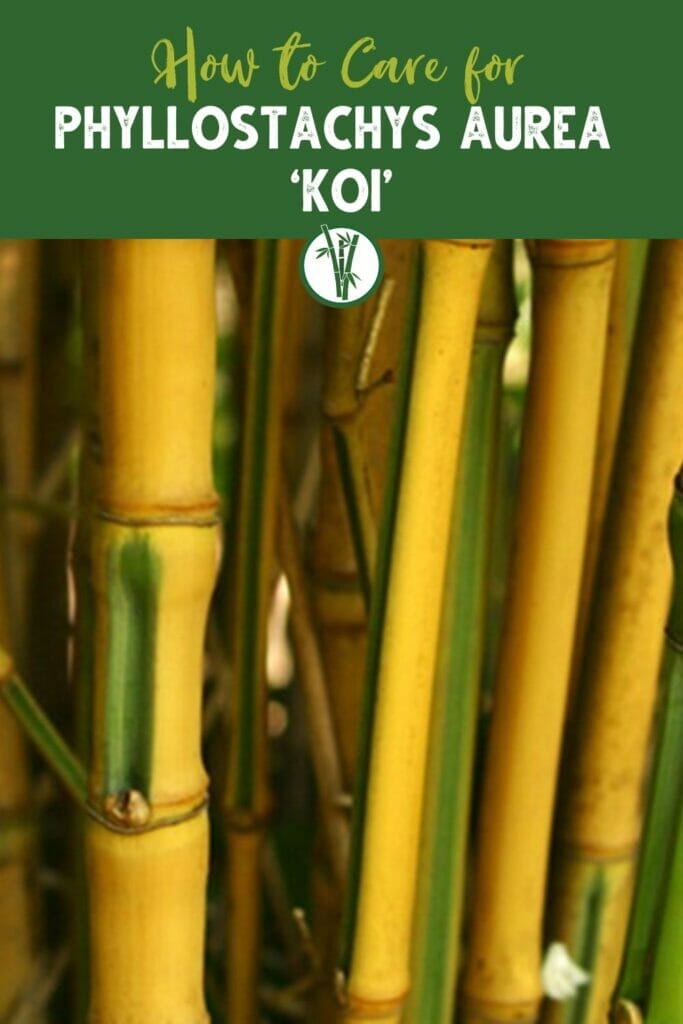 The leaves will fall when the temperature drops to or below 5°F (-15°C). The culms may die when it drops to -5°F (-20°C). Don't worry because the root system of well-mulched groves will grow fresh canes every spring.
Running bamboo develops new shoots for a short period every year. They are very delicate and easy to destroy when they are shooting.
What are the benefits of having Koi bamboos?
A rare bamboo is something to brag. This collector's item bamboo would spark a great topic with your friends and visitors.
Enjoy different craft that can be done with this species. Grab some DIY videos. Create a perfect umbrella handle using Koi.
The stripe canes and the rustling sound of its fresh leaves can compliment any space. Enjoy the benefit of a stress-free and relaxing ambiance indoors or outdoors. What are you waiting for? Get ready to have a luscious bamboo garden today!