Enjoy the spectacular view of these magnificent towering golden stems on your own property. This fast-growing giant bamboo is a beautiful bamboo species for groves and landscape design.
Quick Facts
Common names: Chinese timber bamboo, Golden Vivax, Green Stripe Vivax
Botanical name: Phyllostachys Vivax
Type: Running
Average height: 40-70 feet (12-21 m)
Average diameter: 5 inches (13 cm)
Hardiness: -5°F (−20°C)
USDA zones: 6 to 10
UK Hardiness Zones: H6-H2
Light requirements: Full sun to shady areas
Best use: Decorative and craft-making, landscape designs, architectural plant, edible shoots
What are the characteristics of P. Vivax bamboos?
Vivax is a timber bamboo that can grow quite tall even in the USA. If grown under the right conditions, it can get up to 70 ft high (South-East States). Mostly it will "only" reach 40 ft though. It is one of the hardiest bamboo species being able to grow in USDA Zones 6-10.
P. Vivax bamboos grow rapidly compared to other timber bamboos. If you have a bigger space in your garden, then this is the perfect fit.
Despite the impressive height, Vivax's culms have smaller and thinner walls which make it break easier. This is why it is not used for construction work or buildings. Vivax is utilized for crafts and decoration though. The culms also tend to bend more than other timber bamboos. So, this species isn't growing as upright.
Saltwater is not a threat to these bamboos as they can be seen in coastal places throughout the U.S.
In order to describe the appearance, we actually have to be very precise. Phyllostachys Vivax has some varieties, which differ a bit. Most common, however, is P. Vivax and P.Vivax Aureocaulis.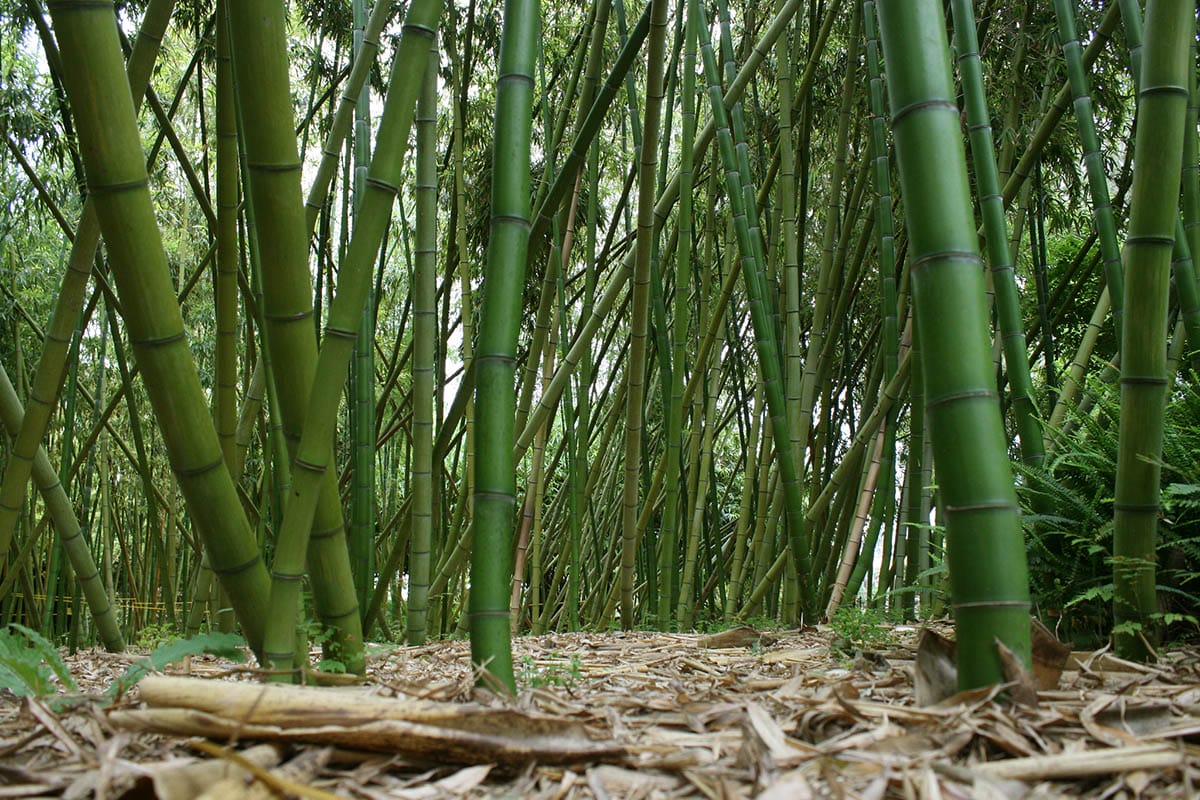 Chinese timber bamboo
The culms of Chinese timber bamboo start with dark emerald green and gradually evolve into a yellow. They have green stripes on the internodes. Old culms tend to fade in color as it matures.
Golden Vivax or Golden Chinese Timber Bamboo – P. Vivax Aureocaulis
There are distinct green stripes on its shiny golden culms. The stripes come in random sizes and number. It is simply surprising how each culm will look like.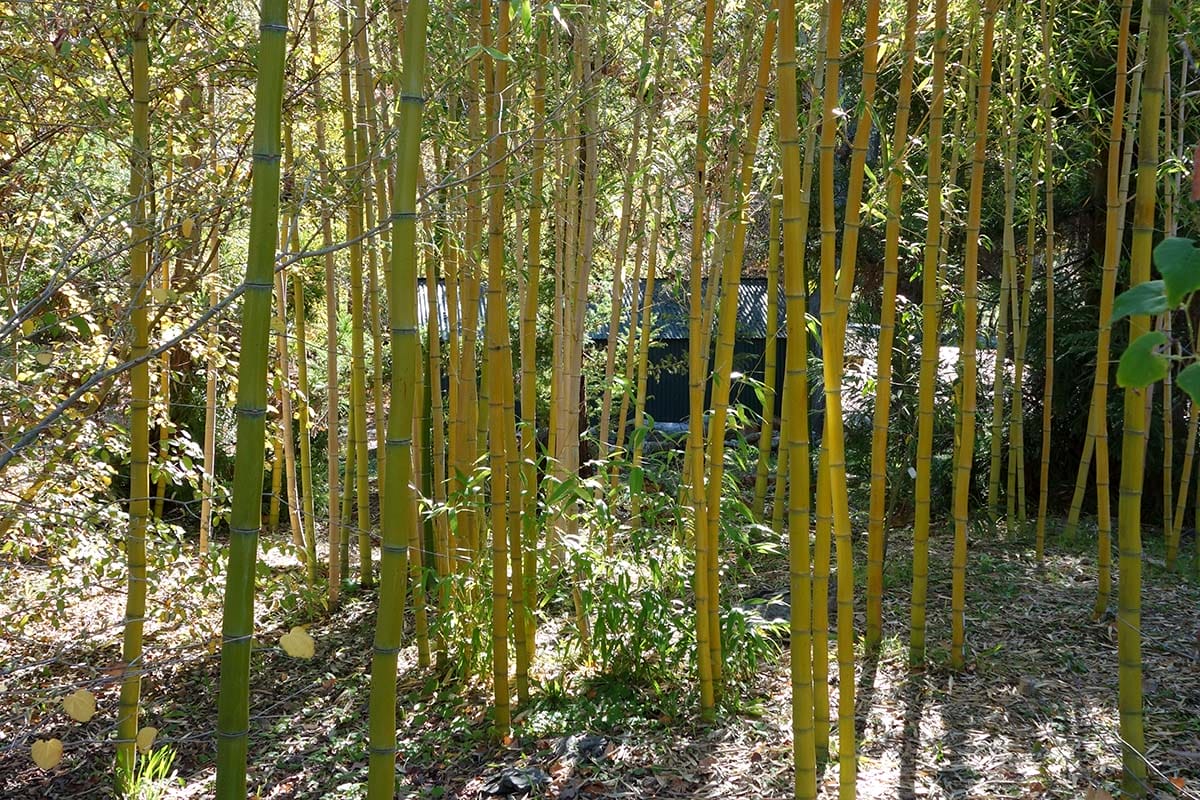 Yellow Grove Vivax – Phyllostachys Vivax Huangwenzhu
This variety grows emerald green culms with a yellow stripe on every other internode.
Kimmei Vivax – Phyllostachys Vivax Huangwenzhu Inversa
Kimmei is the inverted version of Huangwenzhu. It has yellow culms with a green sulcus.
Phyllostachys Vivax Basinigra
Basinigra is a variety that develops brown spots at the base of the culms. Here is where this variety originated.
How do the leaves of Vivax bamboos look like?
P. Vivax has bigger drooping evergreen leaves that sway graciously. This makes the leaves look so fantastic from a distance. The twigs and leaves tend to extend from the lovely and colored canes.
How does the weather affect Chinese timber bamboos?
These bamboos love the warm weather from zone 7-10 so that they will reach maximum heights only here. Although we mentioned earlier that -5°F (-20°C) is the lowest, some Vivax varieties can even handle a temperature of -10°F (-23°C). The bamboo may not die in that freezing weather, but the culms may break from the heavy load of the snow.
Are the shoots edible?
Vivax shoots are among the tastiest. They are highly productive in late spring. These fresh shoots often appear in mid to late May. It highly depends on the weather which affects the soil temperature. The shoots have a very colorful sheath.
Summer is the most exciting time to wait for these large new shoots. As the heat approaches you will notice more shoots are produced. Shoots can't handle occasional frost. It is recommended to take extra measures to protect them from damage.
How to take care of Phyllostachys Vivax
Tie the canes of the bamboo before winter. This will prevent them from breaking apart. Place some layers of straw onto younger bamboos to protect them from too much cold.
P. vivax has vigorous rhizomes. They can be hard to control and to remove. Make sure to place some barriers to control spreading. You may check them every year for new growth.
What do you like most about these varieties? Leave a message below!